Into the loop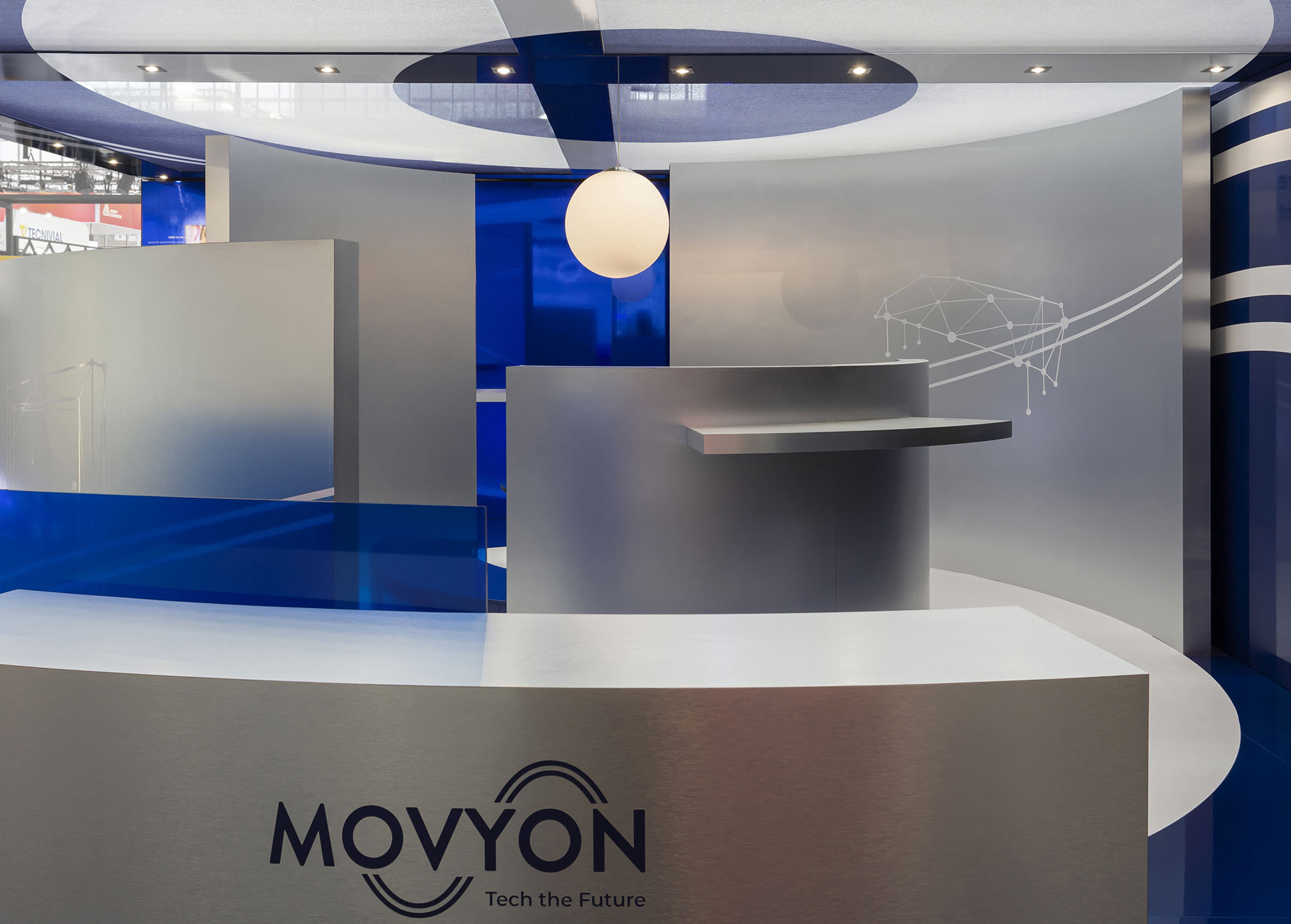 Into the loop
Movyon, a leader in the development and integration of Intelligent Transport Systems solutions, is Autostrade per l'Italia's centre of excellence, research and innovation.
Integration and innovation are the principles that inspired the Movyon stand at Intertraffic Amsterdam 2022.

An iconic space that celebrates the importance of expertise, evokes the ability to create and customise solutions through the strength of the team, generating continuous innovation.
The aim of the project, at the Intertraffic Event in Amsterdam, was to communicate the company's first time on the market and convey a strong image reflecting the essence of Movyon and the strength of the Autostrade per l'Italia group.
The design, which uses simple geometric shapes to define the space, is presented in a pure and elegant language.
The generating form is the circle which, placed in the centre of the bold blue space, houses a round table. The round table, historically used as a place where experts gather to discuss specialized topics, is meant to communicate how mankind is placed at the center of Movyon's production system, the company's true added value.
Just as sound spreads through space, concentric circles radiate out from the heart of the exhibition area and emphasise their presence through floor and ceiling graphics.
Four partitions of different heights in brushed steel repeat the circumference and lie on the floor in exact correspondence with the graphics, embracing the meeting room, while a ledwall set into the back wall punctuates the presentation event by alternating different media content.
The design, through the use of materials, is intended to convey a scientific and clean environment.
The corporate blue of the architectural box, the white graphics and the solid integration of brushed steel in the partitions support the impression of a technological and specialized environment, creating a bright and homogeneous atmosphere.

CREDITS:
Location: Amsterdam, Netherlands
Area: 56 sqm
Main Contractor: TecnoLab
Photographer: Simone Furiosi