Lacasadiandrea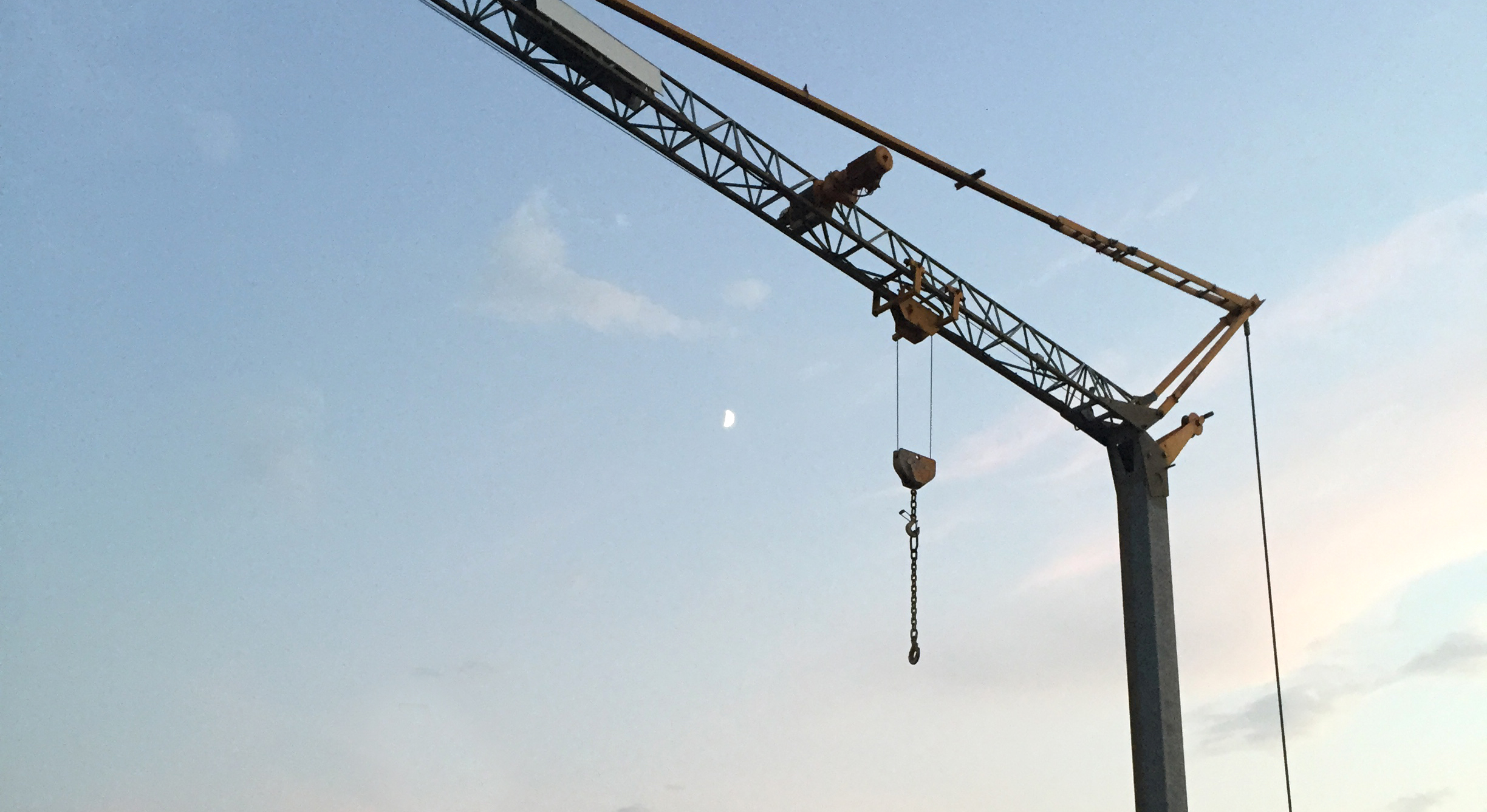 Lacasadiandrea
The project consists the extension of a villa that will eventually house two more residential units.
The project aims to enhance the pre-existing structure and create a sense of connection and independence between the homes.
The new layout is designed around a common indoor area, which becomes a prestigious view, providing natural lighting for the internal windows and a contact point between the different properties.
The newly built part of the villa manages to retain its own personality, thanks to the design and fittings chosen and individuality, without appearing to be detached from the old building.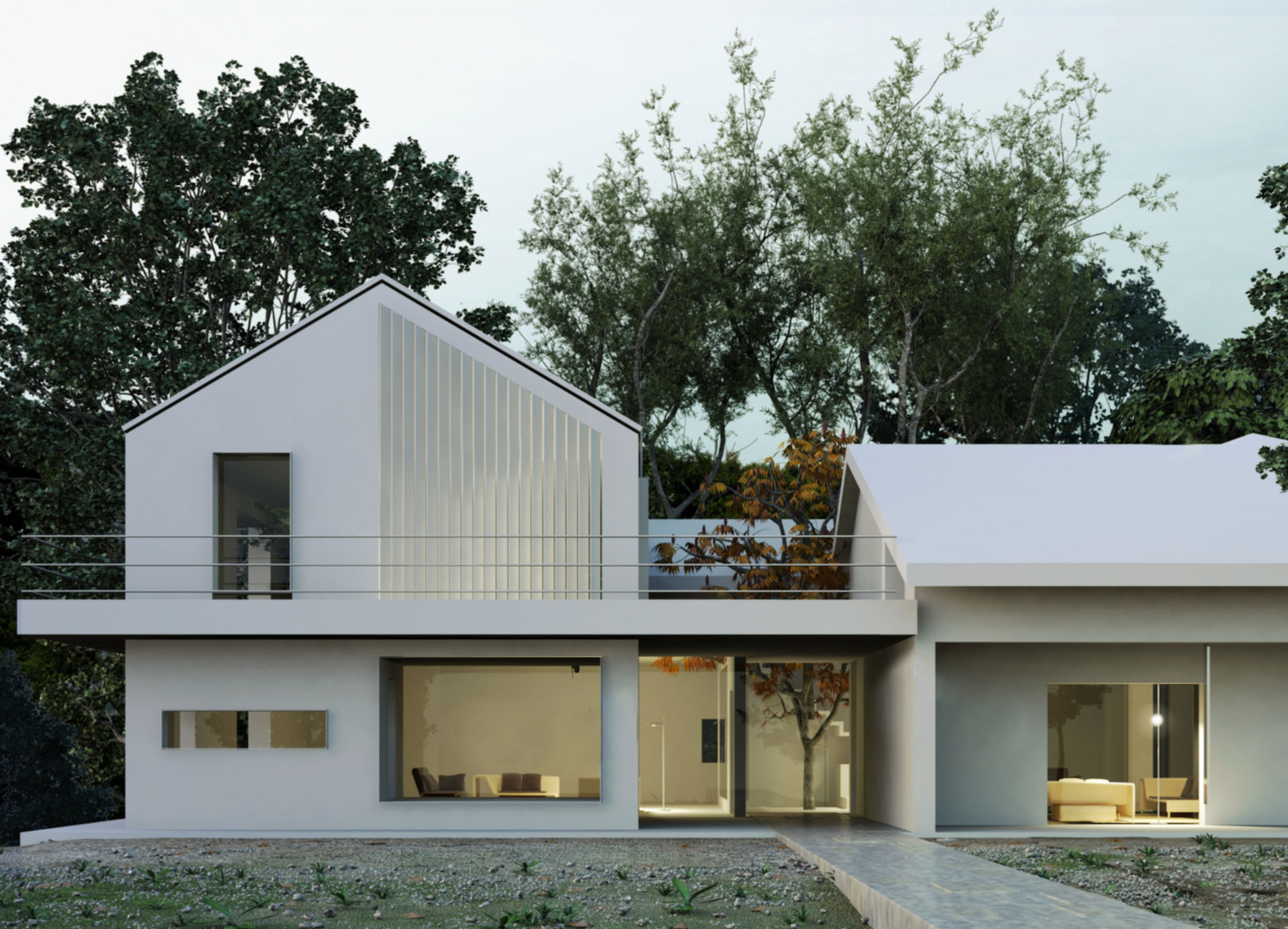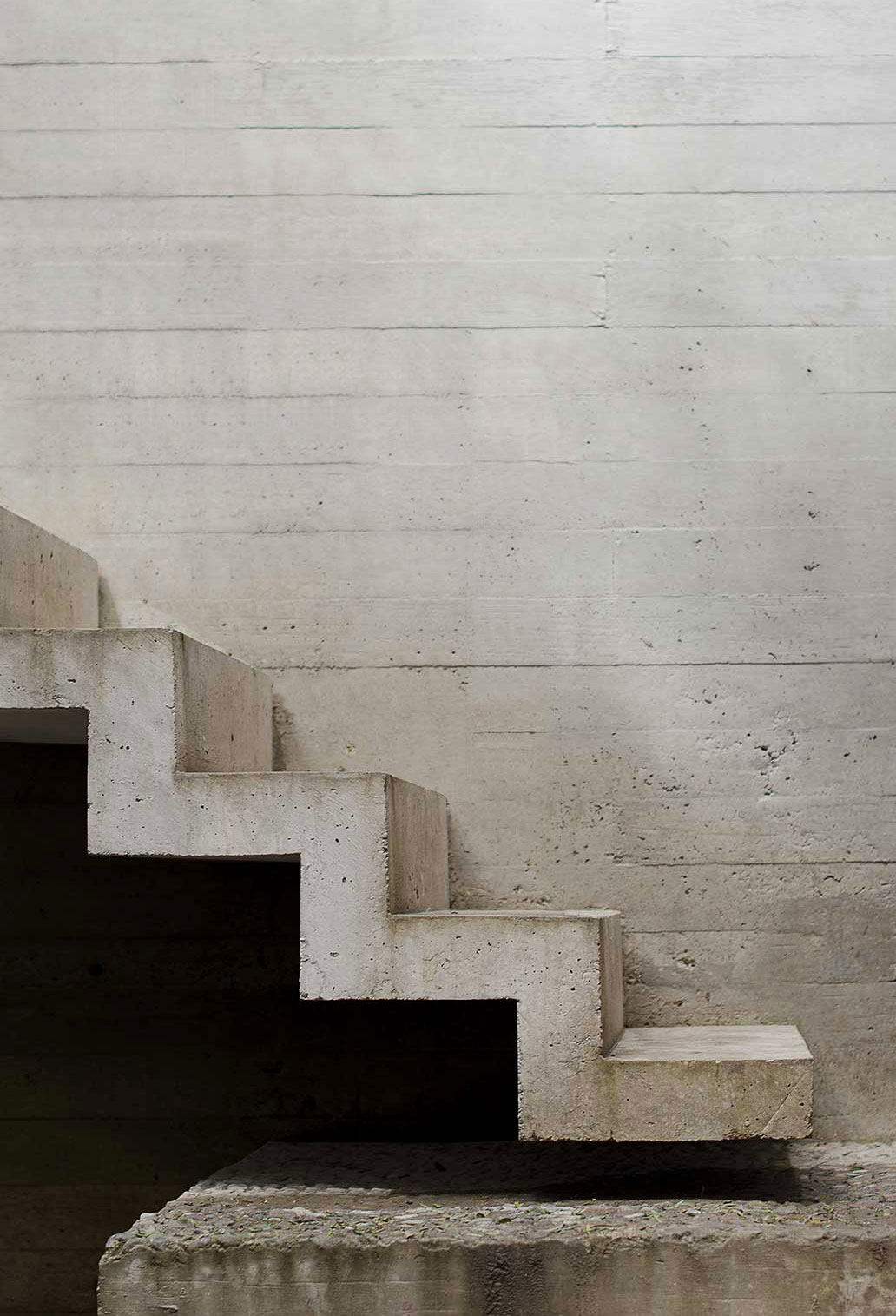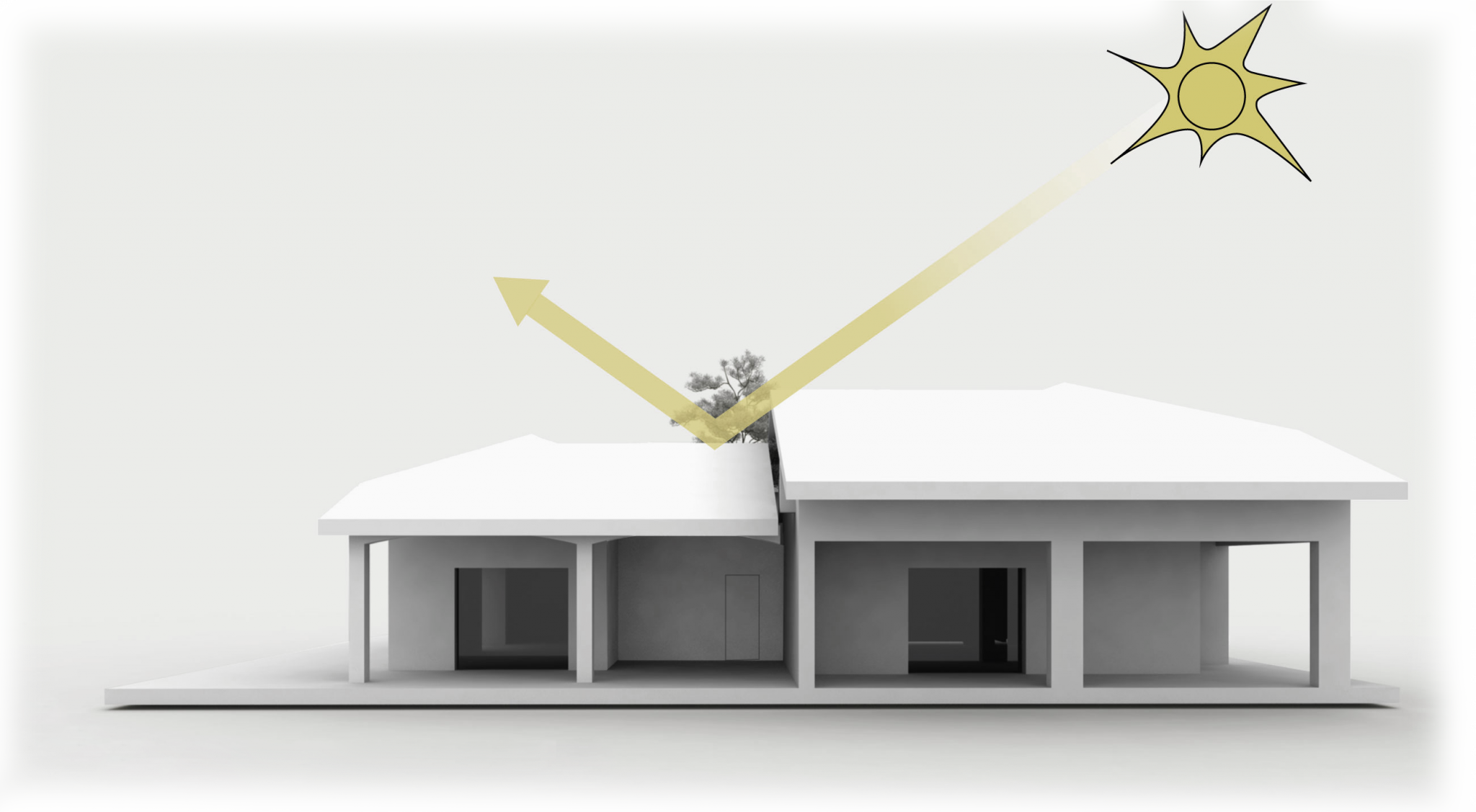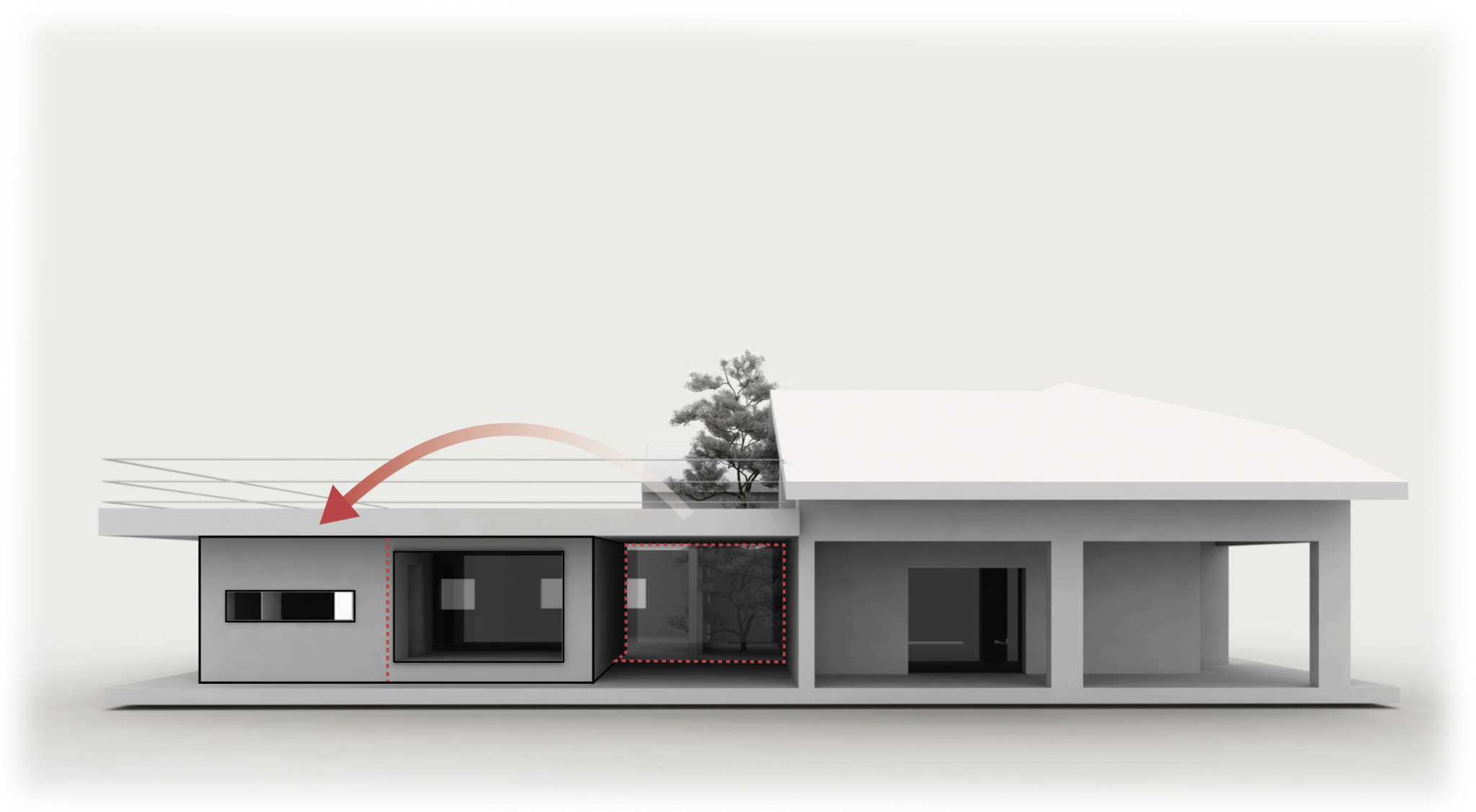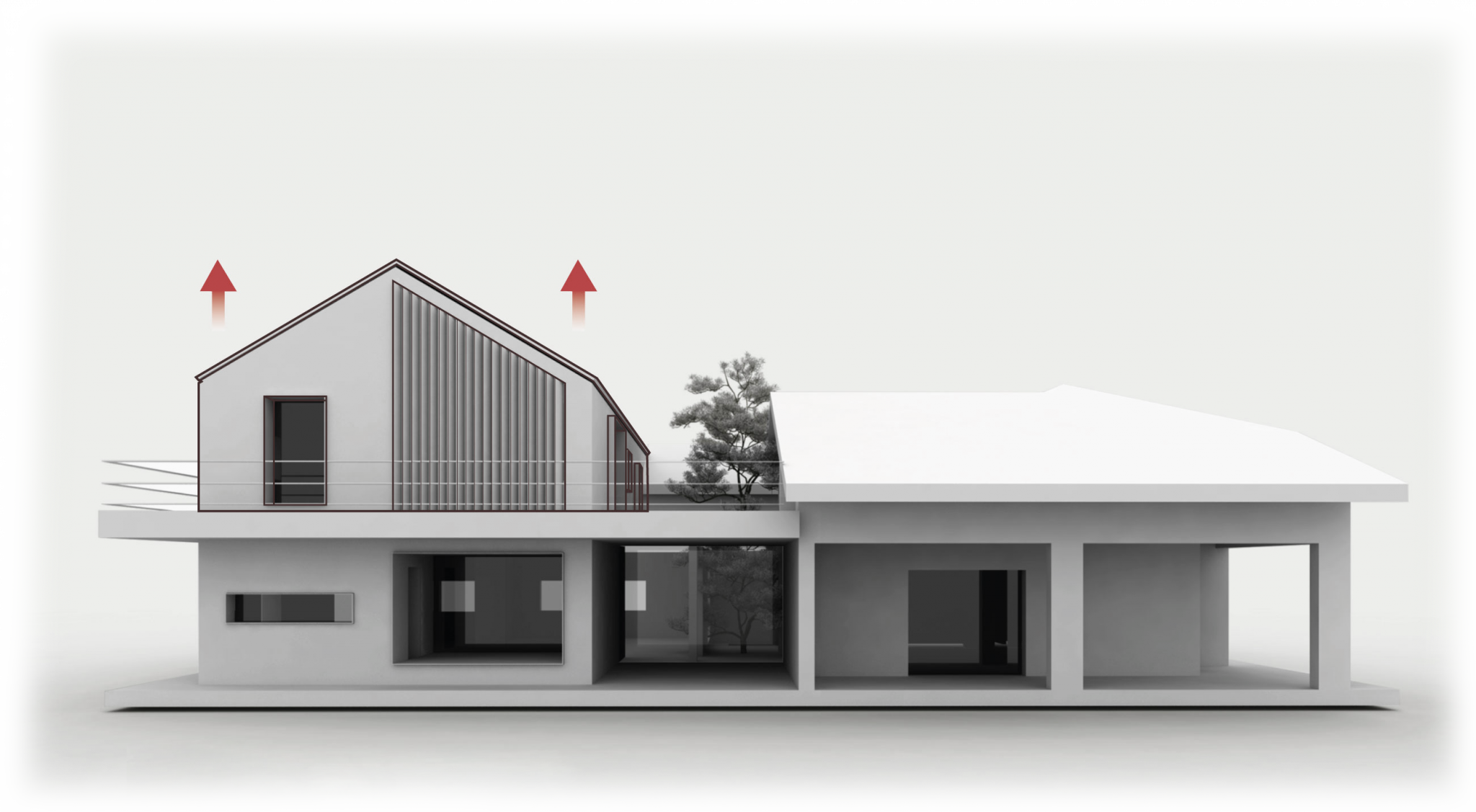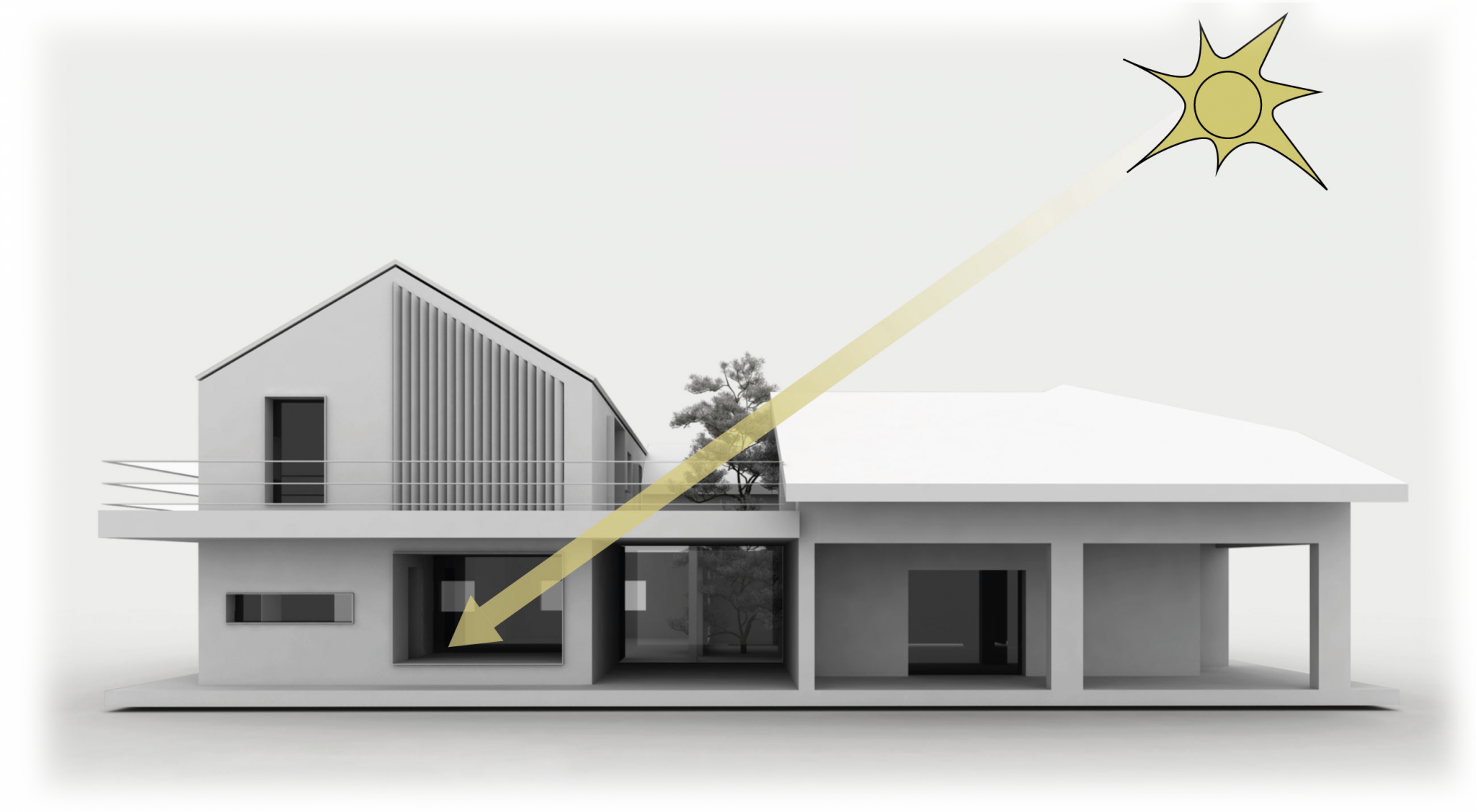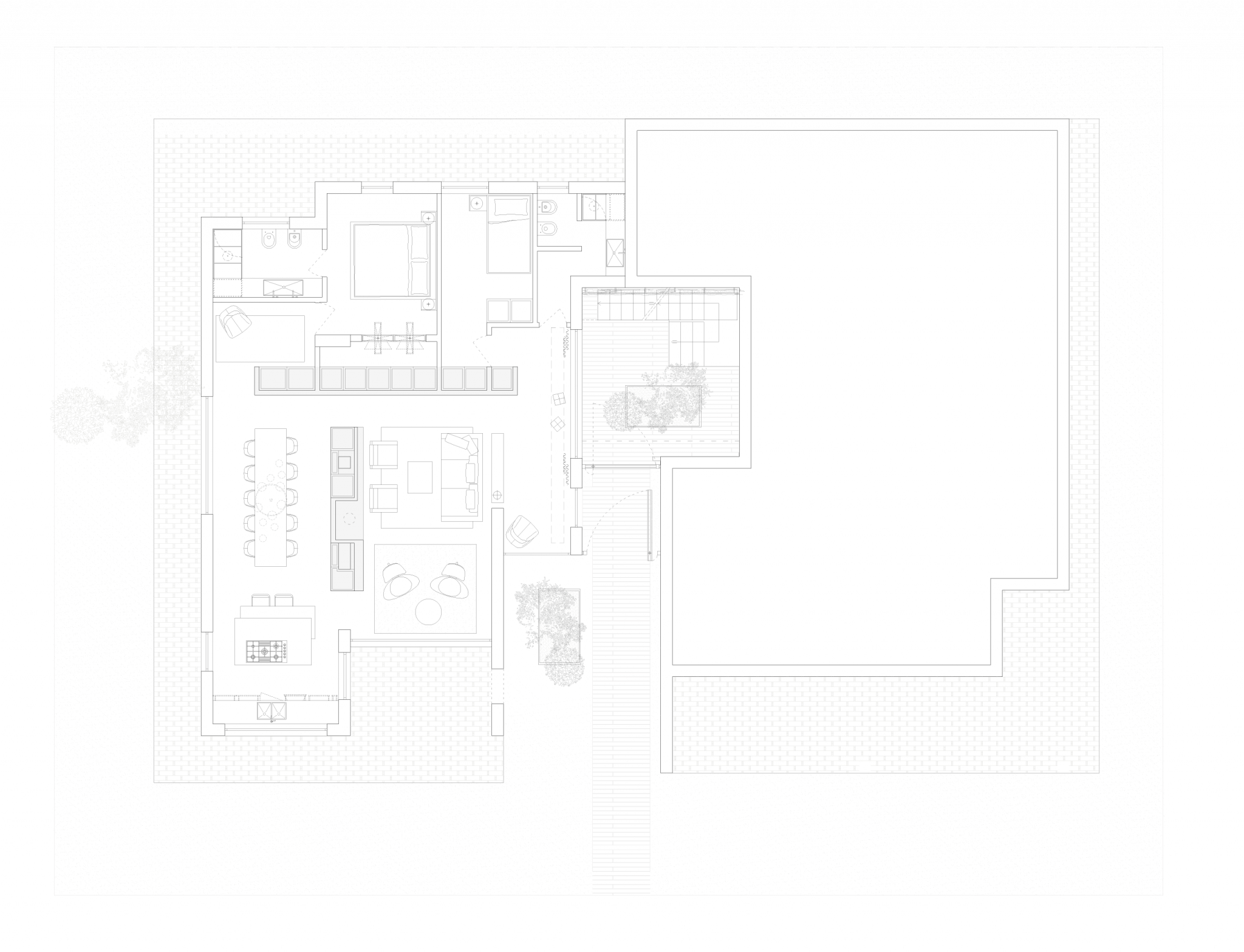 Groundfloor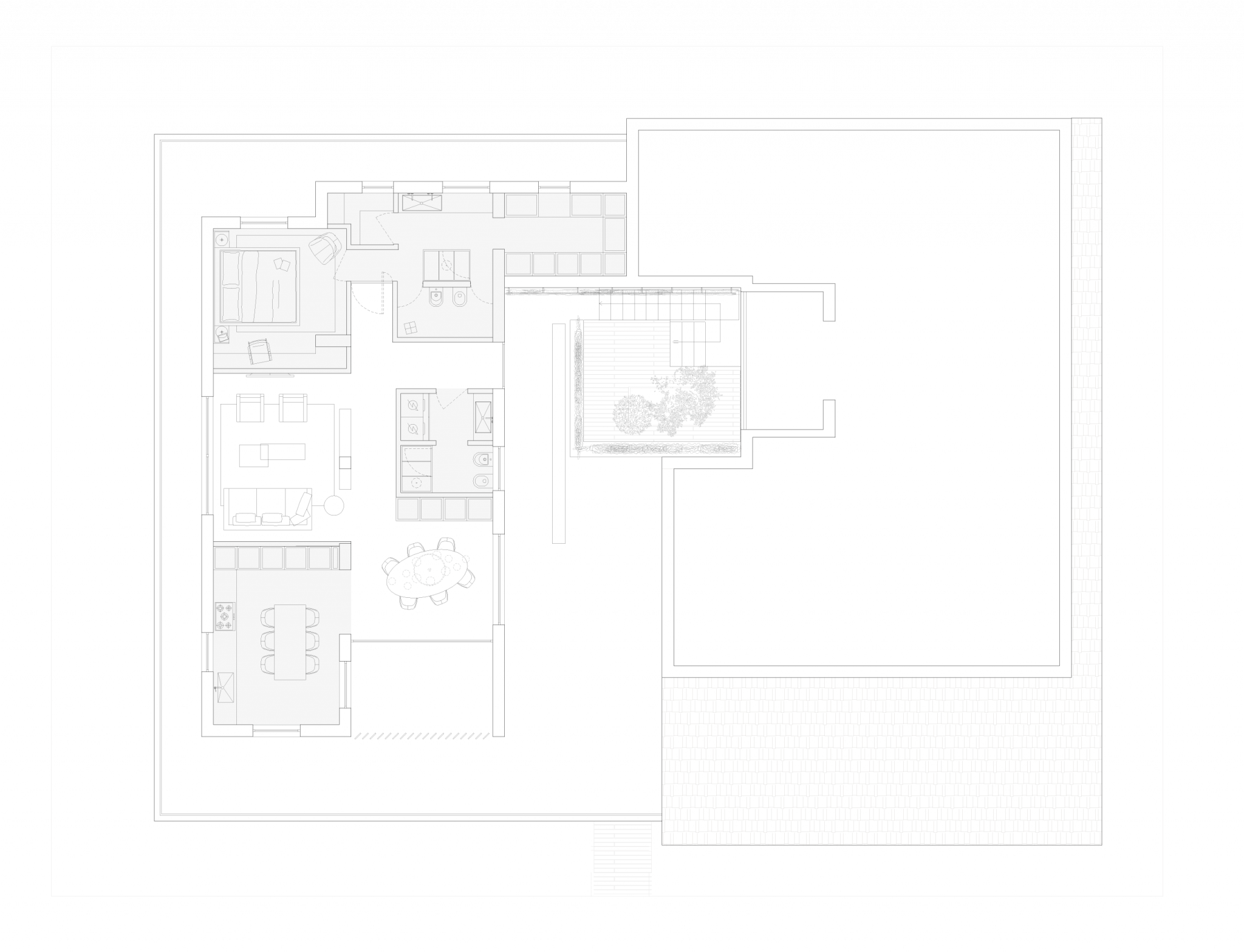 First Floor