Villa Almedbel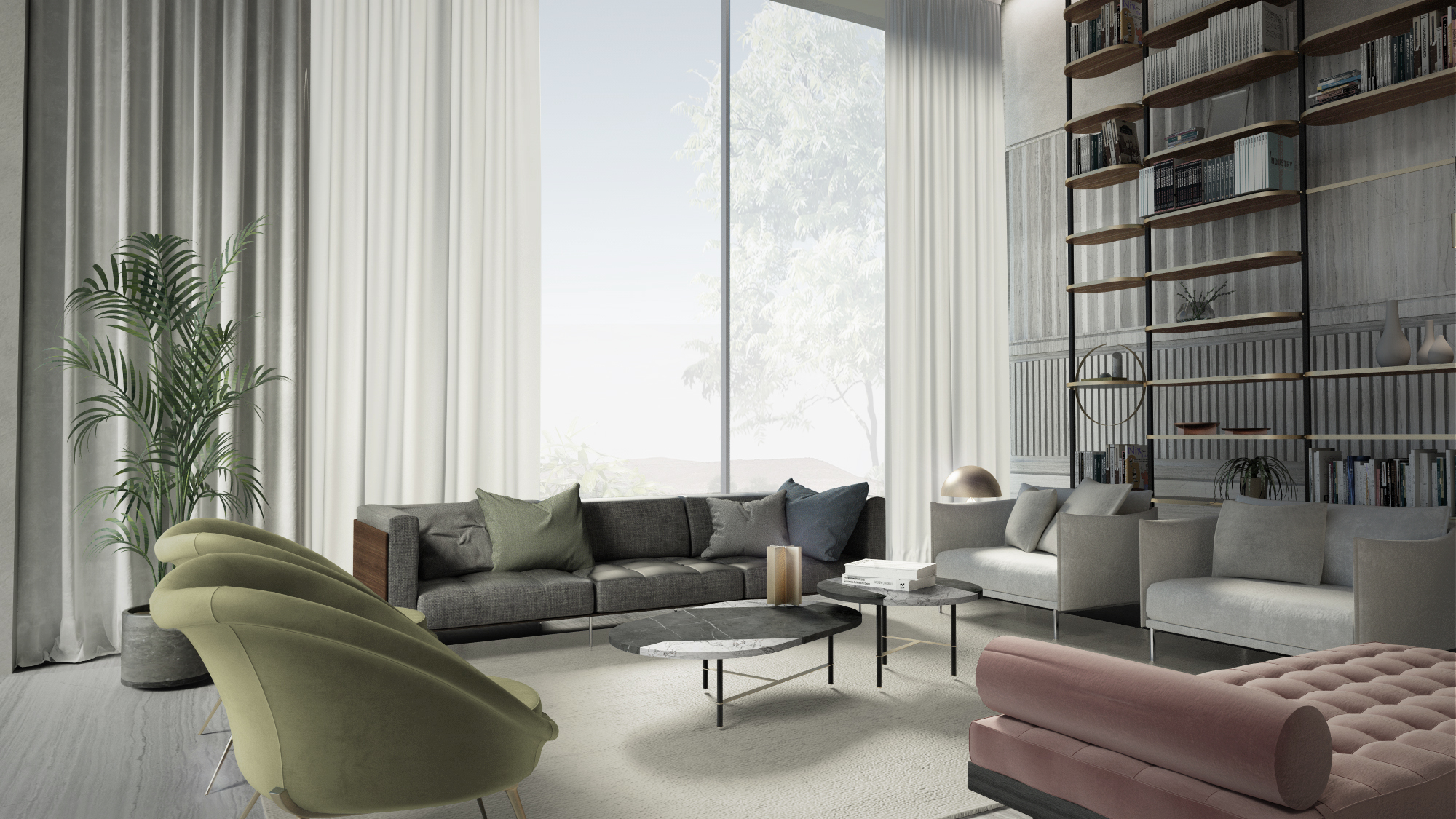 Villa Almedbel
The goal of the studio is the artistic direction and the development of the concept for the interiors in a villa in Riyadh. The building develops for 3000 square meters, made up by three concrete solid structural blades, that realize and identify the division of the inside spaces.
The building is designed in order to eliminate the conventional separation between inside and outside so that from each room of the villa you can enjoy the view of the large trapeziodal pool, located in the middle of the lot. A huge double-height glass cut side, show the internal large staircase, in the foyer.
From the entrance in fact you have the opportunity to enjoy the generous heights and a series of brass slats, that create a pleasant play of lights and refractions with the pool. On the first floor a large suspended stone hides the passage towards the master sleeping area, the floor is a composition of precious marbles, which looks like as carpet that follow the guidelines of the house.

The all ground floor is divided into two areas: The formal area and the informal one. The two areas have in common the research and the detailed selection of materials and finishings. A grey travertine marble has been used to cover the entire floor and in some cases it raises on the walls creating a sort of solid stone boiserie.
Particular attention was given to the main kitchen, where the wood iwas the most used materil; the bathrooms of the building have been designed with sculptural elements, whose aim is to have a complete relax.
The sleeping area and recreational activities, are on the first and the second floor; An interesting design solution has been choosen for the basement where there is a multifuctional area and the museum. The ceiling next to the pool becomes transparent and the natural light plays in the water create pleasant light effects.

This area is divided in two volumes: in the first one, covered by a preciuos marble "cipollino" , there are a tecnichal areas and a bar, the second made up by brushing brass, hostes the museum.

All over the house, the interiors offers a palette of natural materials, first of all stone, wood and precious ores.