Villa Almedbel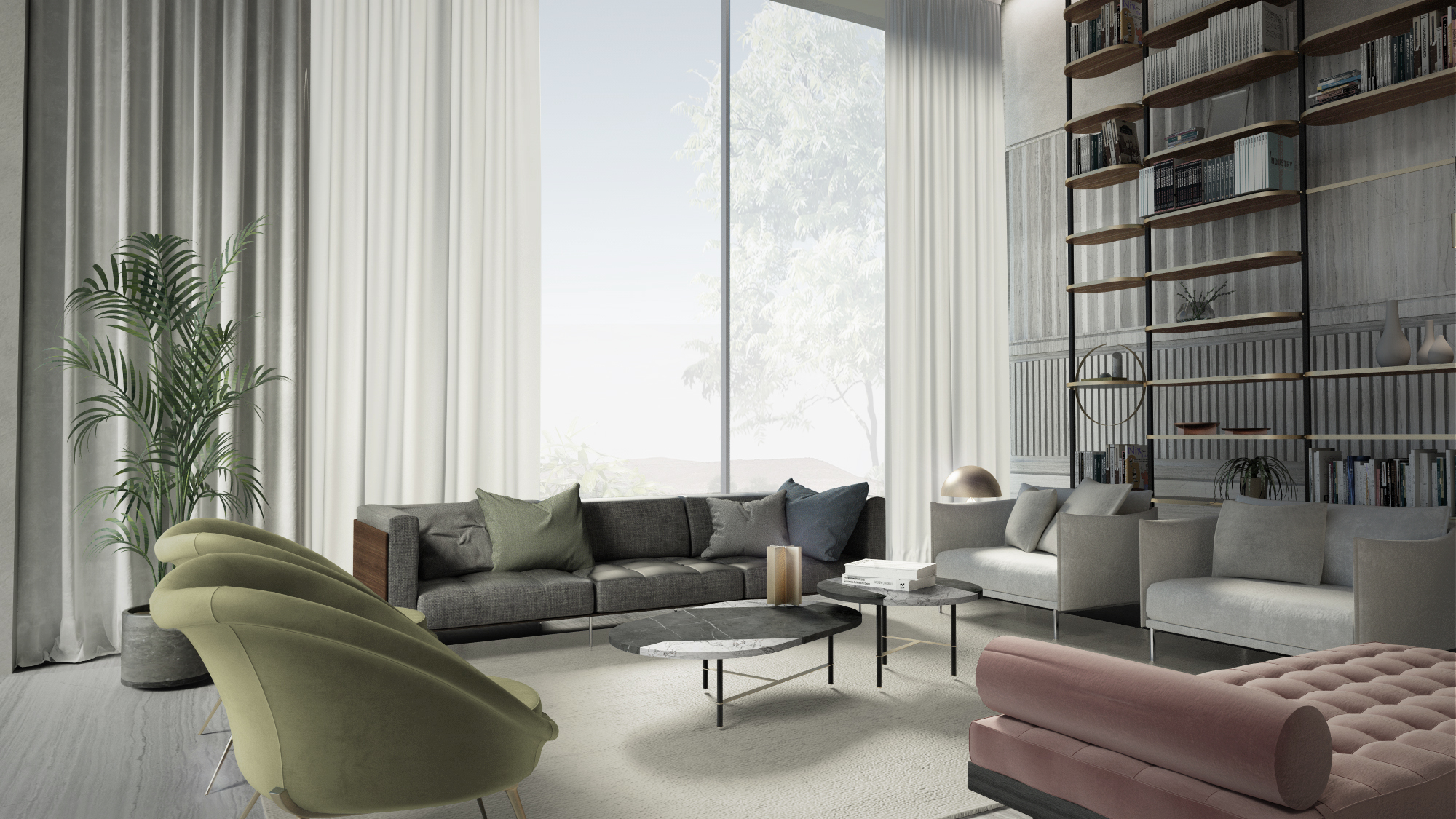 Villa Almedbel
A Peaceful Place: a shelter of meticulos harmony, where the sequence of prospective and the continuous research and succession of full and empty spaces become essential goals.
A space where you can find peace in the chaotic city of Milan. The starting point of the project was, on one hand the need of reorganizing the space, with the absolute priority of the research between the inside and outside spaces. On the other hand from the need to plan a warm but with precise lines apartment, with the aim of making it tailored according too client's desiders without being invasive.
A kind of palette full of natural colors to be furnished with the countless and decorative items bought and find out of the year.
The first point was that of refurbishing the two load-bearing walls that run through the space. A choice that has the aim not only to secure the structure, but also to open new passages and opening in order to reorganize the appartment in tailoring way.

The living room welcomes you. An open space that acts as a big buffer zone between the living area and the sleeping one, from where, on the right side, you can enter the bedrooms; on the left side the kitchen becomes like a stage design. And it is precisely by looking onto the kitchen that you can appreciate the perfect synthesis both of stylistic research and refined materials.

In contrast to the sweet and light selection of architectural layout, the mood in the kitchen is changed.
The room shows itself as a space dug into the architectural plan, in fact the kitchen fittings result as "skin" made of painted eucalyptus wood embellished with elements and details in matt black.

In the living room, the presence of a mirror amplifies/reflects the two architectural walls in a clayey earth (terra cotta) which embrace the space and you can get a view towards the sleeping zone. The corridor, in fact, becomes a part of the architectural composition, where the absence of doors, replaced by full-height blades, expands the spatial perception and enhance the architectural plan.

In the end the bedroom, is designed as an independent suite, located in the most remote part of the house
and the bathrooms are the most intimate rooms where you can find natural materials used throw out the appartment, like wood while the bathroom furniture is entirely covered with ceppo di grè, as a tribute to the city that hosts the appartment.